Five Sounds Band
Italian band for international music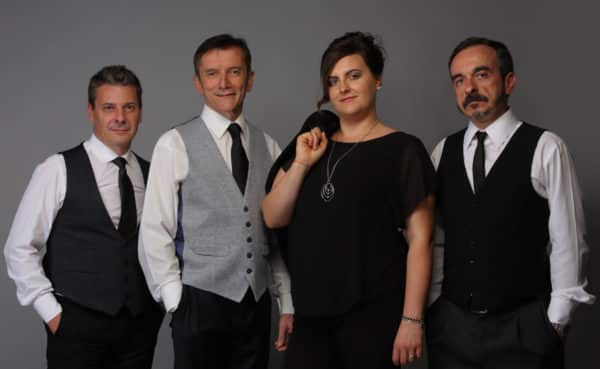 The most important Italian songs, the evergreen, the international standards, proposed with refinement and elegance in a repertoire with the most beautiful melodies of all in time.
The project was born from the idea of Maestro Angelo Panero (multi-instrumentalist, author and musician) to propose a national and international repertoire, in a revisited version of the swing matrix in which in addition to the magic of the piano, bass guitar and drums-percussions, outstanding interventions eclectic harmonica and accordion proposed by Maestro Panero (with original arrangements Richard Galliano Style). All interpreted and proposed by the warm, versatile and elegant "black voice" of the singer Elisabetta Rinaldi.
List of listening and background of class for fashion events and elegant.
The FIVE SOUNDS BAND is available for:
Luxury Events, Luxury Weddings, Conventions, Company Parties, Live Clubs, Theaters, Hotels, Luxury Cruises, Resorts and Casinos
INFO
MUSIC GENRE
Italian / International / Swing / Jazz
SUITABLE FOR
Live (Theaters, Club, Hotel, Casino)
Luxury Events
Luxury Wedding
Convention
Company Parties