ECLYSSE – Italian Pink Floyd Show
The Italian band that faithfully offers the music of Pink Floyd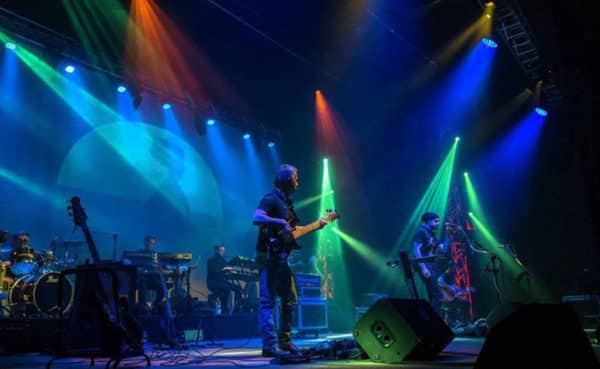 The ECLYSSE – Italian Pink Floyd Show is the Italian band that faithfully offers the music of Pink Floyd.
Thanks to an engaging and exciting show, where there is a great research and care of the visual and musical aspect and in which the musical part is completely philological, to the original material of the group.
A show conceived, curated and proposed in detail with ten musicians on stage ready to give a unique audio-visual representation, and a faithful performance of the chosen repertoire.
The ECLYSSE will offer a repertoire that will retrace the history of Pink Floyd, thanks to a great effort of technical research, sound and expressive.
Their engaging and exciting Live Event Show, lasting over two and a half hours, (with suggestive videos in classic Pink Floyd style) retraces the most important stages and faithfully reproduces albums like "The Dark Side Of The Moon" (the best selling album in the world) and "Animals", "Wish You Were Here", "The Wall", "A Momentary Lapse of Reason" and "The Division Bell".
The ECLYSSE are available for:
Luxury Events, Luxury Weddings, Conventions, Company Parties, Live Clubs, Theaters, Hotels, Luxury Cruises, Resorts and Casinos
INFO
MUSICAL GENRE
Pink Floyd Tribute Band
SUITABLE FOR
Live (Theaters, Club, Hotel, Casino)
Luxury Events
Luxury Wedding
Convention
Company Parties